Validate registration data to avoid fraud
Reduce losses, particularly in e-commerce and financial systems
Simplified and fast integration
How GuardianKey ID works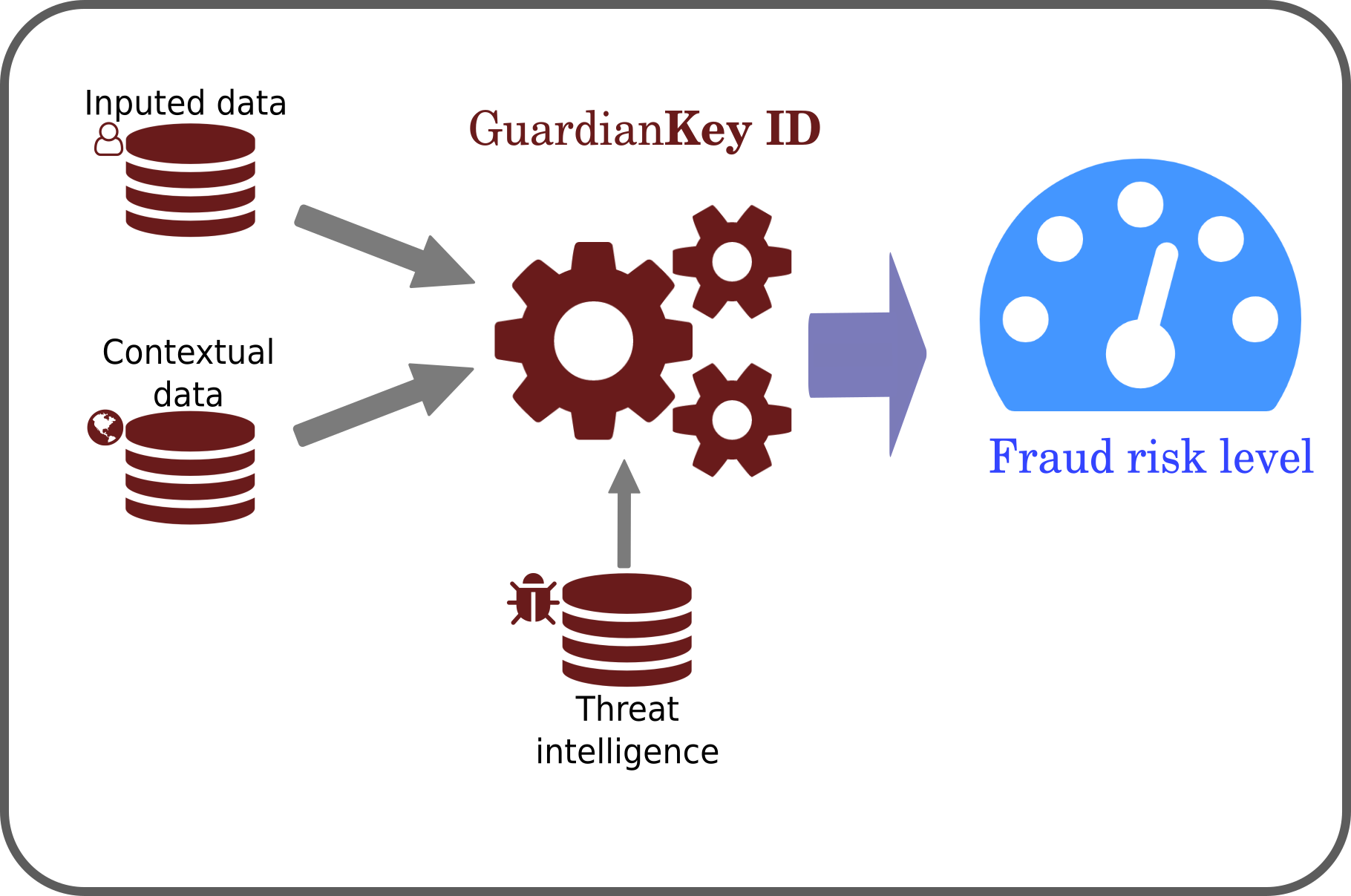 The solution calculates risk of frauds in registrations using a mathematical formulation. The calculation is based on:     
Threat intelligence database.

Behavior and contextual profile of users.
GuardianKey ID in action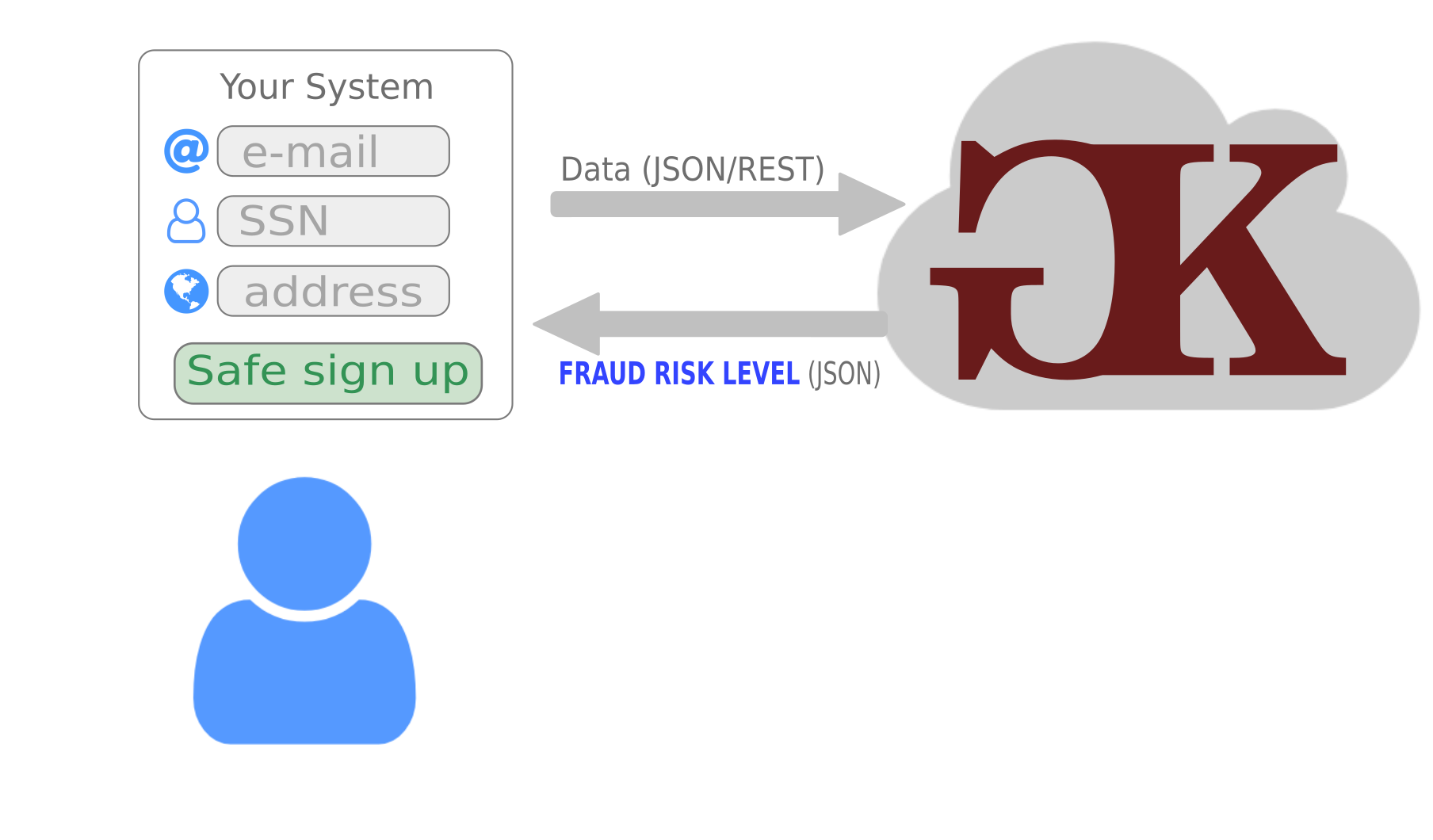 The protected system (your system) sends events via HTTP-REST to the GuardianKey engine when the user submits the registration data.
GuardianKey ID returns a risk level between 0% and 100%. This information can be used to block the registration attempt or to submit it to manual review.
GuardianKey has API and reference implementations to simplify integration. Only a few lines of code are required to activate the integration.
Features
Easy deployment
Only a couple of code lines is needed.
Real time
Validations are treated and returned in real time.
Transparent
Less friction! The user is not required to do extra actions.
High ROI
Improves the security with low costs and low efforts.
High security
The state-of-the-art approach based on Machine Learning and risk assessment to reduce frauds.